PREMIERES (PHL) – Marcos Balter, Adam Silverman, Helen Feng, Renee Baker, Alfredo Cabrera. FREE ADMISSION!
PRISM Quartet presents a program of new music from an extraordinary collection of composers, including world premieres of works by (pictured top to bottom) Marcos Balter, Adam Silverman, and Helen Feng, plus Philadelphia premieres from Renee Baker and Alfredo Cabrera. Co-presented by PRISM Quartet, Inc. and The Free Library of Philadelphia.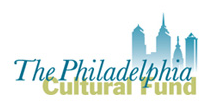 COVID PROTOCOLS
These concerts are open only to fully vaccinated and masked individuals. Anyone wishing to attend must show proof of vaccination – such as a photocopy of a Covid-19 vaccination card – to box office staff at the door. Musicians and staff members have been vaccinated.
ACKNOWLEDGEMENTS
This program is made possible with generous support from the Philadelphia Cultural Fund and the Alice M. Ditson Fund of Columbia University.
ACCESSIBILITY
PRISM Quartet welcomes all individuals to our concerts, and provides a variety of accommodations for those with disabilities in accordance with the Americans with Disabilities Act. For specific accommodations, please contact info@prismquartet.com or 215.438.5282.
The Free Library of Philadelphia is wheelchair accessible with dedicated seating locations.
Free Library of Philadelphia, Parkway Central Library: Skyline Room
1901 Vine St, Philadelphia, PA 19103
June 06, 2023
7 PM
Free Admission, just show up