LiveConnections presents PRISM Quartet and Uri Caine
World Café Live
3025 Walnut St, Philadelphia, PA 19104
……….
LiveConnections brings you unique collaborations and fresh sounds from some of the best artists today, in the intimate atmosphere of World Cafe Live. LiveConnections is pairing Grammy-nominated pianist and composer Uri Caine, "a musical polymath with abundant improvising skills" (NPR), with the acclaimed PRISM Quartet for a concert of adventurous new music. Building on the artists' reputations as innovators, LiveConnections has commissioned Caine to write a quintet titled "The Book of Days" for piano and saxophones that fuses modern jazz and new classical styles. The program also features music by Dutch avant-pop composer Jacob TV from PRISM's Pitch Black CD, and recent solo piano music by Caine.
Catch the energy and innovation in the dynamic Downstairs Live venue at World Cafe Live, Philadelphia, while enjoying dinner and drinks. Doors open at 6:30pm for dinner; the show starts at 7:30pm.
The program is sponsored in part by the Presser Foundation and PRISM Quartet, Inc.
ABOUT THE ARTISTS
Uri Caine was born in Philadelphia and began studying piano with Bernard Peiffer. He played in bands led by Philly Joe Jones, Hank Mobley, Johnny Coles, Mickey Roker, Odean Pope, Jymmie Merritt, Bootsie Barnes and Grover Washington. He attended the University of Pennsylvania and studied music composition with George Rochberg and George Crumb. Caine has recorded 25 albums as a leader, including his most recent, a solo CD, Callithump. He has also recorded albums featuring his jazz trio, his Bedrock Trio and his ensemble performing arrangements of Mahler, Wagner, Beethoven, Bach and Schumann. Recently Caine has received commissions from the Vienna Volksoper, The Seattle Chamber Players, The Beaux Arts Trio, the Basel Chamber Orchestra, Concerto Koln and the American Composers Orchestra. Caine was the Director of the Venice Biennale for Music in September 2003. From 2006–2009 he was composer in residence for the Los Angeles Chamber Orchestra and premiered his Concerto for Two Pianos and Chamber Orchestra with Jeffrey Kahane in May 2006. In 2009 he was nominated for a Grammy Award for The Othello Syndrome. During the past several years, Caine has worked in groups led by Don Byron, Dave Douglas, John Zorn, Terry Gibbs and Buddy DeFranco, Clark Terry, Rashid Ali, Arto Lindsay, Sam Rivers and Barry Altschul, the Woody Herman Band, Annie Ross, the Enja Band, Global Theory and the Master Musicians of Jajouka.
…………………………………………………………………………………………………………..
PRISM Quartet: Intriguing programs of great beauty and breadth have distinguished the PRISM Quartet as one of America's foremost chamber ensembles. Two-time winners of the Chamber Music America/ASCAP Award for Adventurous Programming, PRISM has been presented by Carnegie Hall, the Chamber Music Society of Lincoln Center, and as soloists with the Detroit Symphony and Cleveland Orchestra. Champions of new music, PRISM has commissioned over 200 works, many by internationally celebrated Pulitzer Prize-winning composers. PRISM's discography includes eleven recordings for the Albany, Innova, Koch, Naxos, New Dynamic, and New Focus labels. PRISM may also be heard on the soundtrack of the film Two Plus One and has been featured in the theme music to the weekly PBS news magazine "NOW." PRISM performs exclusively on Selmer saxophones and mouthpieces.
ABOUT LIVECONNECTIONS
Founded in 2008, LiveConnections creates innovative, boundary-crossing music programming and education out of partner venue World Cafe Live. LiveConnections' ClassicAlive concert series—called "breathtaking" by the Philadelphia Weekly—expands how classical music is experienced through cross-genre collaborations, new and engaging repertoire and a relaxed atmosphere with food and drink. The 2014-2015 season features six concerts highlighting artists who write and perform their own original music. This concert is part of LiveConnections' "New Sounds of Philadelphia" project, supported in part by The Presser Foundation, celebrating its 75th anniversary. For more information, visit http://liveconnections.org
ACKNOWLEDGEMENTS
Presented by LiveConnections with support from The Presser Foundation and PRISM Quartet, Inc.
PRISM Quartet, Inc. is supported by The Pew Center for Arts & Heritage, the Philadelphia Cultural Fund, the Musical Fund Society of Philadelphia, the William Penn Foundation, the Samuel S. Fels Fund, the Amphion Foundation, the Presser Foundation, New Music USA's Cary New Music Performance Fund, the Aaron Copland Fund for Music, Inc., Conn-Selmer, Inc., and individual donors.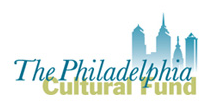 World Café Live
3025 Walnut Street · Philadelphia, PA 19104
April 16, 2015
7:30pm
25 general admission $18 students with ID (prices include service charges). Food and drink sold separately. Doors @ 6:00 pm / Show @ 7:30 pm. This event is for all ages. General admission seating.
Box office contact info:
215-222-1400