PRISM Quartet and Susie Ibarra: Record Release Concert (Philly)
Presented by Ars Nova Workshop and PRISM Quartet
An evening curated by Susie Ibarra
Composer and percussionist Susie Ibarra joins PRISM Quartet for a concert celebrating the XAS Records release of their most recent collaboration: Ibarra's "Procession Along the Aciga Tree." The program, curated by Ibarra, also includes new arrangements of works by Ibarra and Filipino composer José Maceda, and the premiere of "Spring in New York" by Indonesian composer Gardika Gigih.
In describing "Procession Along the Aciga Tree," Ibarra writes, "Beautiful acacia trees are commonly seen throughout the forest areas of the northern Luzon in the Philippines. One of the largest acacia trees known in the province of Kalinga is the Aciga Tree which is said to be a tree of treasures. 'Procession Along the Aciga Tree' is inspired by the tradition of processional music in the north of the Philippines often found weaving through the forests. This piece draws upon interlocking rhythms, shifting melodies, pulses and cross rhythms. It imagines a sonic procession amidst the Acacia to the Aciga tree."
Ibarra contributes new arrangements of selections from two previously composed works to the program: "Walking on Water" and "Fragility Etudes." In "Walking on Water," Ibarra took an underwater microphone to Himalayan hills to record the sound of glaciers breaking and melting, and uses that as the immersive backdrop to her composition, which is both an elegy to a planet in environmental crisis and an homage to human resilience in dire circumstances. "Fragility Etudes" are studies into a world of sound that reflect humanity's interdependence and mutual existence alongside the natural environment. Ibarra's dynamic score explores this interconnectedness through polyrhythms and concepts from the physics of glass.
"Spring in New York" by Indonesian composer, pianist, and soundscape researcher Gardika Gigih was, in his words, "inspired by a sonic experience I had during the spring of 2023 in New York. After months of cold winter, in April, the birds start singing lively, the insects make noises, the leaves grow, the flowers bloom, and my listening changes. I am transferring this transcendental experience into a soundscape for PRISM and my mentor, Susie Ibarra, to explore a delicacy of texture, synchronicity, and randomness in the spirit of nature."
The program also includes a new adaptation of music by José Maceda (1917–2004), a Filipino ethnomusicologist and composer who was named a National Artist of the Philippines, an order bestowed by the President of the Philippines on Philippine nationals who have made significant contributions to the development of Philippine art.
PROGRAM
Procession Along the Aciga Tree by by Susie Ibarra
Walking on Water by Susie Ibarra (selections, premiere of new arrangement)
Fragility Etudes by Susie Ibarra (selections, premiere of new arrangement)
Spring in New York by Gardika Gigih (premiere)
New arrangement of work by José Maceda
About Susie Ibarra
Susie Ibarra is a Filipinx composer, percussionist, and sound artist. Her interdisciplinary practice spans formats, including performance, mobile sound-mapping applications, multi-channel audio installations, recording, and documentary. Many of Ibarra's projects are based in cultural and environmental preservation: she has worked to support Indigenous and traditional music cultures, such musika katatubo from the North and South Philippine islands; her sound research advocates for the stewardship of glaciers and freshwaters; and she collaborates with The Joudour Sahara Music Program in Morocco on initiatives that preserve sound-based heritage with sustainable music practices and support the participation of women and girls in traditional music communities.

She is a recipient of the Foundation For Contemporary Arts Award in Music/ Sound (2022), a National Geographic Storytelling Fellowship (2020); United States Artists Fellowship in Music (2019); the Asian Cultural Council Fellowship (2018); and a TED Senior Fellowship (2014). Susie Ibarra is a Yamaha, Vic Firth, and Zildjian Drum Artist.
ACKNOWLEDGEMENTS
This program is co-presented by PRISM Quartet, Inc. and Ars Nova Workshop with generous support from the Philadelphia Cultural Fund and the Alice M. Ditson Fund of Columbia University.
ACCESSIBILITY
PRISM Quartet welcomes all individuals to our concerts, and provides a variety of accommodations for those with disabilities in accordance with the Americans with Disabilities Act. For specific accommodations, please contact info@prismquartet.com or 215.438.5282.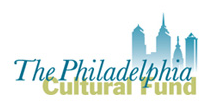 Solar Myth
1131 S. Broad Street, Philadelphia, PA
October 08, 2023
8:00 PM
$25 general admissions, plus fees