PREMIERES: New Works by Nina Young, Emily Cooley, Francesca Hellerman, Chris Biggs, Jacob TV – Philly and NYC
The PRISM Quartet presents a program of world premieres, featuring new works by Nina C. Young, Emily Cooley, Francesca Hellerman, and Jacob TV. The program also includes the East Coast premiere of Christopher Biggs's Surfaces and Essences, the title track of an upcoming PRISM album on XAS Records. Join us June 2, 8:00 PM at Settlement Music School, Mary Louise Curtis Branch, located at 416 Queen Street in Philadelphia; and also June 3, 8:00 PM at Christ & St. Stephen's Church, located at 120 W. 69th St. in New York City. Tickets are $17-22 ($3 more at the door).
THE MUSIC
Rome Prize winner Nina C. Young writes that Tarnish is inspired by the the alteration of material on the surface of metal, "the thin layer of corrosion that forms as certain metals undergo a chemical reaction. Only the top few layers react; the outer destruction seals and protects the underlying structure."  Assistant Professor of Composition and Director of Electronic Music at UT Austin, her unique musical voice draws equally from elements of the classical canon, modernism, spectralism, American experimentalism, minimalism, electronic music, and popular idioms. 
Dutch 'avant pop' composer Jacob TV describes The Waves as a composition "inspired by the timeless poetry of the 13th century Japanese monk Dōgen. I intended to write music about temporality and impermanence, and I realized that sound is a good metaphor for that, because sound is a vibration which appears out of nothing and disappears right after. I am fascinated by the indifferent beauty of the swelling and fading of a single sound." The press have called TV the 'Andy Warhol of new music,' a composer of ultra-tonal, mellifluous music well know for his boombox repertoire, works for live instruments with a grooving sound track based on speech melody.
As the title suggests, Emily Cooley's Dissolve is about musical progress and eventual dissolution. The work concludes with a hymn that evokes a quality of sadness, but, in her words, "is meant to be more nostalgic than desolate." Her music, described as "a beautiful delicacy" by Vermont Today, is frequently in dialogue with works of contemporary fiction and critical theory, questioning conventions of narrative and exploring the dynamics of power and vulnerability. Emily Cooley composed Dissolve as the winner of the PRISM Quartet's inaugural Robert Capanna Commissioning Award.
Francesca Hellerman's From Here to There plays with different iterations of a single musical idea. She describes the piece as "light-heartedly following a motif as it meanders between the vertical, the horizontal, the jazzy, the bluntly dissonant, now flowing, now lop-sided, now distilled into long tones or even grinding to a halt. It challenges the listener to consider how the material moves from one world to the other." Hellerman composed From Here to There as the winner of the PRISM Quartet/Walden School for Young Composers Student Commissioning Award. She is a rising sophomore at Williams College. 
Christopher Biggs' Surfaces and Essences is inspired by the book "Surfaces and Essences: Analogy as the Fuel and Fire of Thinking" by Douglas Hofstadter and Emmanuel Sander that grapples with the mysteries of human cognition. Biggs' work plunges the listener into a soundscape of extraordinary musical colors and textures, and places a Thunder Tube in the bell of the alto saxophone to create an otherworldly effect. Biggs is Associate Professor of Music Composition and Technology at Western Michigan University and Co-Founder and Director of SPLICE Institute.
PRISM Quartet previews Dissolve by Emily Cooley, winner of the PRISM's inaugural Robert Capanna Commissioning Award.
PRISM Quartet previews The Waves by Jacob TV (excerpt), with guest artist Michael Dease, trombone. The Waves is dedicated to PRISM.
PRISM Quartet premieres  Surfaces and Essences by Christopher Biggs. The work receives it Philadelphia and New York premieres on June 2 and 3.
ACKNOWLEDGEMENTS
This program is presented with support from the Alice M. Ditson Fund of Columbia University and Conn-Selmer, Inc. The NYC performance and commissioning of Tarnish by Nina C. Young are made possible with generous support from the New York State Council on the Arts with the support of Governor Andrew Cuomo and the New York State Legislature. The Philadelphia performance is made possible with support from the Philadelphia Cultural Fund. PRISM is a member of New Music USA's New Music Impact Fund, made possible with funding from The Scherman Foundation's Katharine S. and Axel G. Rosin Fund. Visit PRISM's New Music USA profile.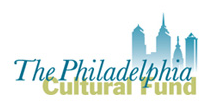 Settlement Music School, Mary Louise Curtis Branch
416 Queen Street Philadelphia, PA 19147
June 02, 2019
8:00 PM
$22 general admissions, $17 seniors and students ($3 more at the door)
Christ & St. Stephen's Church
120 W 69th St., New York, NY 10023
June 03, 2019
8 PM
$22 General Admission, $17 Seniors ($3 more at the door)