PREMIERES (PHL) – FREE ADMISSION w/RESERVATION!
Hailed by The New York Times as a "bold ensemble" that "set the standard for contemporary-classical saxophone quartets," PRISM Quartet presents a program of new music from an extraordinary collection of composers, including world premieres of works by  Hannah Kendall,  Andrew Litts, Renee Baker, David Bennett Thomas, PRISM's first performance of Carlos Simon's "Elegy: A Cry from the Grave," and more!
PROGRAM
New Work by Hannah Kendall (world premiere)
Second Threnody by Renee Baker (world premiere, new arrangement)
Voler by Andrew Litts (world premiere)
You Know Me by David Bennett Thomas (world premiere)
Elegy: A Cry from the Grave by Carlos Simon
Additional works TBA
*Program subject to change
ACKNOWLEDGEMENTS
This program is made possible with generous support from the Philadelphia Cultural Fund and the Alice M. Ditson Fund of Columbia University.
ACCESSIBILITY
PRISM Quartet welcomes all individuals to our concerts, and provides a variety of accommodations for those with disabilities in accordance with the Americans with Disabilities Act. For specific accommodations, please contact info@prismquartet.com or 215.438.5282.
Settlement Music School is fully wheelchair accessible.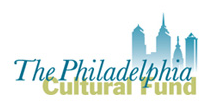 Settlement Music School, Mary Louise Curtis Branch
416 Queen Street Philadelphia, PA 19147
May 11, 2024
7:00 PM
Free, but tickets must be reserved in advance. Click the link below to save your spot!