Premieres (PHL) 6/10/22
Old Tune Renewed (world premiere) by Bright Sheng
Breath (world premiere) by Jungyoon Wie, winner of  The PRISM Quartet/Donald Sinta Commissioning Award
New work (world premiere) by Flannery Cunningham, winner of PRISM Quartet's Robert Capanna Commissioning Award
Home For A While (world premiere) by Julian Hofstetter, winner of The PRISM Quartet/Walden School Commissioning Award
And a repeat performance of Graffiti II by Roberto Sierra, premiered in May 2022 in celebration of the Musical Fund Society's 200 anniversary.
ACKNOWLEDGEMENTS
This program is presented with support from the Alice M. Ditson Fund of Columbia University and Conn-Selmer, Inc., and the Philadelphia Cultural Fund.
ACCESSIBILITY
PRISM Quartet welcomes all individuals to our concerts, and provides a variety of accommodations for those with disabilities in accordance with the Americans with Disabilities Act. For specific accommodations, please contact info@prismquartet.com or 215.438.5282.
Settlement Music School is wheelchair accessible with dedicated seating locations. For any guest who requires a paid Personal Care Attendant (PCA), PRISM will provide a PCA Pass at no cost with a paid admission. Any guests with disabilities who require a PCA and wish to purchase advance tickets should contact PRISM at 215.438.5282 of info@prismquartet.com to request a PCA Pass with the ticket.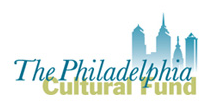 Settlement Music School
416 Queen Street, Philadelphia, PA
June 10, 2022
8 PM
$25 general admissions, $20 seniors/students with ID (all fees included)