Heritage/Evolution 3: PRISM Quartet with Dave Liebman & Greg Osby at World Cafe Live
The PRISM Quartet presents Heritage/Evolution, a groundbreaking three-concert series featuring world premieres of new works composed and performed by today's most inventive jazz saxophonists: Steve Lehman, Dave Liebman, Rudresh Mahanthappa, Greg Osby, Tim Ries, and Miguel Zenón.
Heritage/Evolution 3 features the PRISM Quartet with Dave Liebman and Greg Osby in world premiere performances of new works by Liebman and Osby.
Since the saxophone's invention by the Belgian instrument maker Adolphe Sax in 1840, it has captured the imaginations of artists and audiences worldwide. Heritage/Evolution charts fresh musical territory, drawing on the saxophone's cross-cultural heritage to blend jazz with everything from Western and South Indian classical music to Romani and Latin American folkloric music. Join us for an unprecedented saxophone summit as PRISM, a "bold ensemble that set the standard for contemporary-classical saxophone quartets" (The New York Times) partners with six master artists who defy convention.
The program will include a post-concert talk with Liebman and Osby, moderated by Tom Moon, a contributor to NPR's All Things Considered whose work has appeared in Rolling Stone, GQ, Blender, Spin, and Vibe.
Video of Greg Osby's Covenant of Voices
Video of Dave Liebman's A Moody Time
ABOUT THE ARTISTS
Saxophonist, composer, producer, educator, and 2013 Pew Fellow Greg Osby has made an indelible mark on contemporary jazz over the past 20 years. Described by The New York Times as "a pacesetter" who composes work that is "intricately coiled," he has performed with Herbie Hancock, Dizzy Gillespie, Jack DeJohnette, and Andrew Hill and released 15 solo recordings on Blue Note before founding his own Inner Circle label, a platform for today's brightest artists.
David Liebman's career has spanned over four decades, beginning in the 1970s as the saxophonist/flautist of both the Elvin Jones and Miles Davis groups, and continuing as a leader of his own ensembles, including Quest and Saxophone Summit. Down Beat's 2011 soprano saxophonist of the year , he is an NEA Master of Jazz whose discography of nearly 350 records "defines unpredictability, incorporating his fascination with the worlds of jazz, rock, ethnic and contemporary classical music" (Washington Post).
Intriguing programs of great beauty and breadth have distinguished the PRISM Quartet as one of America's foremost chamber ensembles. Two-time winners of the Chamber Music America/ASCAP Award for Adventurous Programming, PRISM has been presented by Carnegie Hall, the Chamber Music Society of Lincoln Center, and as soloists with the Detroit Symphony and Cleveland Orchestra. Champions of new music, PRISM has commissioned over 150 works, many by internationally celebrated Pulitzer Prize-winning composers. PRISM's discography includes eleven recordings for the Albany, Innova, Koch, Naxos, New Dynamic, and New Focus labels. PRISM may also be heard on the soundtrack of the film "Two Plus One" and has been featured in the theme music to the weekly PBS news magazine "NOW." PRISM performs exclusively on Selmer saxophones and mouthpieces.
TICKETS: World Café Live
Doors: 6:00 pm / Show: 7:30 pm
$22 general admission / $17 students (with ID)
This event is all ages
Buy tickets @ World Café Live
TICKETS: Symphony Space
$22; Members, Students, Children $17
Subscriptions (Apr 12, May 9, and June 12) $57; Students $42
Buy tickets @ Symphony Space
SUBSCRIPTIONS
Subscriptions Pricing: all three concerts (April 11, May 8, June 11): $57 general admission, $42 students (with ID)
Please print and present your Paypal receipt to the box office in order to obtain your tickets. Subscription will be held at the box office and will be available for pick up on the day of the first Heritage/Evolution concert. All tickets are general admission with no assigned seating.
Concerts are supplemented by free residency programs for the benefit of music students and professional artists. For complete information on the concert series and residency, please visit PRISM'S web site.
Heritage/Evolution is dedicated to the memory or Michael Whitcombe (1962-2013), PRISM's founding alto saxophonist whose artistry and vision shaped the quartet for over 20 years. We cherish our memories of Michael, and the bonds that were borne out of our musical collaborations. -PRISM
Heritage/Evolution has been supported by The Pew Center for Arts & Heritage, The Presser Foundation, and Conn-Selmer, Inc. PRISM Quartet, Inc. also receives annual support from the Philadelphia Cultural Fund, the Musical Fund Society of Philadelphia, the
William Penn Foundation, the Samuel S. Fels Fund, the Amphion Foundation, New Music USA's Cary New Music Performance Fund, the Aaron Copland Fund for Music, Inc., and individual donors.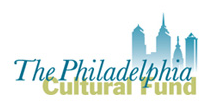 World Café Live
3025 Walnut St, Philadelphia, PA 19104
June 11, 2014
Doors: 6:00 pm / Show: 7:30 pm
22 general admission/$17 students (with ID); Subscriptions Pricing: all three concerts (April 11, May 8, June 11): $57 general admission/$42 students (with ID)
Box office contact info:
(215) 222-1400