Heritage/ Evolution: PRISM Quartet with Joe Lovano at the Painted Bride (Philadelphia)
Hailed by Chamber Music magazine for "pioneering achievements of the highest order," the PRISM Quartet and the Painted Bride Art Center present the next installment of Heritage/Evolution, a groundbreaking project featuring world premieres of new works composed and performed by today's most inventive jazz saxophonists. This time around, Heritage/Evolution spotlights saxophone luminary Joe Lovano, who will join PRISM as a soloist in his new work, "Super Sonix." The program follows the PRISM Quartet's prior Heritage/Evolution collaborations with Ravi Coltrane, Steve Lehman, Dave Liebman, Rudresh Mahanthappa, Greg Osby, Chris Potter, Tim Ries, and Miguel Zenón, and the release of the Quartet's critically acclaimed recording, Heritage/Evolution, Volume 1 (Innova).
Joe Lovano: "My commission, 'Super Sonix,' is inspired by and dedicated to the genius and Third Stream pioneer Gunther Schuller, as well as modern jazz master Ornette Coleman, both of whom I've been associated with. I will also be drawing from my personal experiences playing within some great saxophone sections: The Woody Herman Band, Mel Lewis Jazz Orchestra, Carla Bley Band, and The Charlie Haden Liberation Music Orchestra. 'Super Sonix' is a piece which will explore the natural beauty found in the harmolodic rhythmic tapestry of improvised music. I will be joining the PRISM Quartet on tenor, alto, G mezzo & baritone saxophones, as well as drums, oriental gongs and percussion."
The program includes the world premiere of "Forbidden Drive" by 2016 Pew Fellow Matthew Levy, PRISM's tenor saxophonist and resident composer. Featuring Lovano as a soloist, "Forbidden Drive" is named after and inspired by a seven-mile trail that runs along the Wissahickon Creek in Philadelphia's historic Wissahickon Valley Park. The PRISM Quartet will also present the world premiere of "Refraction" by Reiny Rolock, winner of the annual PRISM/Walden School Commissioning Award; PRISM's first-ever performance of Robert Carl's "Duke Meets Mort," a beautiful rendering of harmonies from Duke Ellington's "Mood Indigo" in the voice of Morton Feldman; and a repeat performance of "Night Music" by Emma O'Halloran. O'Halloran, an Irish composer completing doctoral studies at Princeton University, composed "Night Music" during a recent PRISM Quartet residency with Princeton's renowned composition department.
This concert conclude the second phase of the Heritage/Evolution project, and will culminate in a new recording, Heritage/Evolution, Volume 2 (2018), featuring performances and compositions by Ravi Coltrane, Chris Potter, Lovano, and Levy on the PRISM Quartet's recently launched label, XAS Records, distributed worldwide by Naxos USA.
The ongoing Heritage/Evolution project offers a growing collection of distinctive pieces—a new fabric of saxophone repertoire—that draws on the instrument's cross-cultural heritage. The works blend jazz with Western classical music (including spectralism) as well as South Indian classical, Latin American folkloric, Bulgarian, and Romani musics, and more. PRISM has long kept new music at the forefront of its programming; Heritage/Evolution carries this mission forward, with collaborations that continue to defy expectations.
PROGRAM
Super Sonix by Joe Lovano (world premiere)
Forbidden Drive by Matthew Levy (world premiere)
Refraction by Reiny Rolock (world premiere)
Night Music by Emma O'Halloran
Duke Meets Mort by Robert Carl
ABOUT THE ARTISTS
Joe Lovano is a Grammy-winning saxophonist, composer, and arranger. DOWNBEAT magazine has twice named him Jazz Artist of the Year. He also topped both the DOWNBEAT readers and critics polls as Tenor Player of the Year in 2000. Lovano has collaborated with many legendary musicians, including McCoy Tyner, Hank Jones, Joshua Redman, Bill Frisell, Branford Marsalis, Jim Hall, and Paul Motian. He is the Gary Burton Chair in Jazz Performance at the Berklee College of Music and a faculty member in the Berklee Global Jazz Institute.
…………………………………………………………………………………………………………..
PRISM Quartet: Intriguing programs of great beauty and breadth have distinguished the PRISM Quartet as one of America's foremost chamber ensembles. Two-time winners of the Chamber Music America/ASCAP Award for Adventurous Programming, PRISM has been presented by Carnegie Hall, the Chamber Music Society of Lincoln Center, and as soloists with the Detroit Symphony and Cleveland Orchestra. Champions of new music, PRISM has commissioned over 250 works, many by internationally celebrated Pulitzer Prize-winning composers. PRISM's discography includes 15 recordings for the Albany, ECM, Innova, Koch, Naxos, New Dynamic, New Focus, and XAS labels. PRISM may also be heard on the soundtrack of the film Two Plus One and has been featured in the theme music to the weekly PBS news magazine "NOW."
ACKNOWLEDGEMENTS
Heritage/Evolution: PRISM Quartet with Joe Lovano was supported by New Music USA. To follow the project as it unfolds, visit the New Music USA project page:
https://www.newmusicusa.org/projects/heritageevolution-prism-quartet-with-joe-lovano/
Joe Lovano's commission is made possible by the National Endowment for the Arts and the New York State Council on the Arts with the support of Governor Andrew Cuomo and the New York State Legislature.
PRISM Quartet, Inc. also receives support from The Pew Center for Arts & Heritage, the Presser Foundation, Conn-Selmer, Inc. the Philadelphia Cultural Fund, the Musical Fund Society of Philadelphia, the William Penn Foundation, the Samuel S. Fels Fund, the Amphion Foundation, New Music USA's Cary New Music Performance Fund, the Aaron Copland Fund for Music, Inc., the Alice M. Ditson Fund, and individual donors.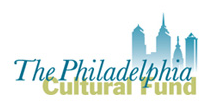 Painted Bride Art Center
230 Vine St, Philadelphia, PA 19106
June 03, 2017
8:00 PM
ADVANCE PURCHASE $20 general admission/$15 students/seniors. AT DOOR $25 general admission/$18.75 students/seniors. PAINTED BRIDE MEMBERS $14 in advance/$17.50 at door
Box office contact info:
215-925-9914