Color Theory Concert: PRISM Quartet and Sō Percussion
Co-Presented by the Kimmel Center for the Performing Arts and PRISM Quartet, Inc.

Color Theory is inspired by the spirit in which scientists and visual artists have studied color throughout the centuries. In 1671–72, Sir Isaac Newton discovered the origin of color by shining a beam of light through a prism, splitting it into the colors of a rainbow. Visual artists have used color theory to develop a body of knowledge about mixing pigments to create color combinations that provoke powerful emotional responses.
The PRISM Quartet's project uses color theory as a framework to explore the spectra that make up instrumental sound by spurring the creation of a new body of music combining saxophones and percussion, including reconstructed Harry Partch instruments, originally built by the American composer/inventor from 1930–1972. Partch's "Instrumentariam" is full of fantastical, visually striking creations such as the eucal blossom, spoils of war, and cloud chamber bowls. The project pioneers new possibilities of orchestration and musical color with first-time instrumental pairings that represent enormous unexplored potential.
CONCERT
PRISM and Sō Percussion premiere the jazz-influenced "Blue Notes and Other Clashes" by Steven Mackey and a new arrangement of Donnacha Dennehy's "The Pale." Mackey, who previously composed masterful works for both ensembles separately, creates the first major octet combining saxophone and percussion quartets. Dennehy's work is a musical imagining of the area encompassing Dublin called the Pale, where British rule was at its strongest in the 14th century. According to Dennehy, "they even protected this area with ditches and fences to keep the barbarous, thuggish Irish out—the great unwashed were, as the phrase became, 'beyond the pale.'" Also on the program: the Philadlephia premiere of Georg Friedrich Haas' "Saxophone Quartet," Bryce Dessner's "Music for Wood & Strings," and Hymn from Kati Agócs' "Coluratura."
Program
Saxophone Quartet (2014, Philadelphia premiere) by Georg Frederich Haas (b. 1953)
Hymn from Coloratura (2005) by Kati Agocs (b. 1975)
Music for Wood & Strings (2013) by Bryce Dessner (b. 1976)
Intermission
Blue Notes and Other Clashes (2016, world premiere) by Steven Mackey (b. 1956)
The Pale (2003, world premiere of new arrangement) by Donnacha Dennehy (b. 1970)
PANEL DISCUSSION
The concert will be preceded by a 6:30 PM panel discussions (free with concert ticket) moderated by WNYC's John Schaefer examining color theory across disciplines. How does color theory in visual arts represent a paradigm for music-making? The panel will include Martha Lucy, director for education & public programs and curator at the Barnes Foundation.
ABOUT THE ARTISTS

Sō Percussion: For over a decade, Sō Percussion has redefined the modern percussion ensemble as a flexible, omnivorous entity, pushing its voice to the forefront of American musical culture. Praised by the New Yorker for their "exhilarating blend of precision and anarchy, rigor and bedlam," Sō's adventurous spirit is written into the DNA passed down from composers like John Cage and Steve Reich, as well as from pioneering ensembles like the Kronos Quartet and Nexus Percussion. Sō Percussion's career now encompasses 16 albums, touring throughout the USA and around the world, a dizzying array of collaborative projects, several ambitious educational programs, and a steady output of their own music.
PRISM Quartet: Intriguing programs of great beauty and breadth have distinguished the PRISM Quartet as one of America's foremost chamber ensembles. Two-time winners of the Chamber Music America/ASCAP Award for Adventurous Programming, PRISM has been presented by Carnegie Hall, the Chamber Music Society of Lincoln Center, and as soloists with the Detroit Symphony and Cleveland Orchestra. Champions of new music, PRISM has commissioned over 200 works, many by internationally celebrated Pulitzer Prize-winning composers and today's leading jazz artists. PRISM's discography includes fourteen recordings for the Albany, Innova, Koch, Naxos, New Dynamic, and New Focus labels. PRISM may also be heard on the soundtrack of the film Two Plus One and has been featured in the theme music to the weekly PBS news magazine "NOW." PRISM performs exclusively on Selmer saxophones and mouthpieces.
THE COMPOSER

Color theory as a metaphor transposed to music is most easily described in terms of timbre—the spectra—that make up an instrumental sound. I would not call myself a spectral composer because the forward moving and narrative potentials of music are my primary focus. However, my recent work has focused more and more on the manipulation of tonal spectra (overtones) to create new and different timbral objects that define the geography, topography and scenery through which the narrative journey passes.
It is precisely the notion of manipulation that interests me in the context of Sō Percussion and PRISM. The color of percussion instruments is marked by the immediate onset and quick decay of transient partials. These partials can be reinforced by the sustaining instruments of the sax quartet and make the colors of these instruments more vivid and palpable. The "distraction" caused by percussive attacks can also facilitate the replacement of realistic overtones with fantastical ones.
Most of my work to date deals with a more general sense of color, more in the realm of narrative and affect—dark/light mood. In this new work I imagine a dialogue between colorful, fantastical, static timbral objects and the syntactical, forward moving narrative elements. I also envision engaging the idea that white light is made up of all the colors of the rainbow in a musical metaphor creating dense, heterogeneous textures that delineate a bright, joyous state of being—a glorious cacophony.
ACKNOWLEDGEMENTS
Major support for Color Theory has been provided by The Pew Center for Arts & Heritage. Additional project support comes from the National Endowment for the Arts, The Presser Foundation, New Music USA, the Alice M. Ditson Fund of Columbia University, and Conn-Selmer, Inc. PRISM Quartet, Inc. also receives support from the Philadelphia Cultural Fund, the Samuel S. Fels Fund, the Amphion Foundation, New Music USA's Cary New Music Performance Fund, the Aaron Copland Fund for Music, Inc., and individual donors.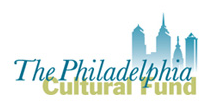 Kimmel Center for the Performing Arts, Perelman Theater
300 S. Broad Street, Philadelphia, PA 19102
June 04, 2016
6:30 Panel Discussion; 7:30 Concert
10-$28
Box office contact info:
(215) 893-1999