Color Theory: Instrument Making Workshop and Harry Partch Discussion
Co-Presented by the Kimmel Center and PRISM Quartet, Inc.
Instrument Making Workshop / Harry Partch Discussion 
Join us for a free  after-school Instrument Making Workshop in which composer Charles Corey teaches participants to create their own simple musical instruments using provided materials. The workshop begins with a talk about Harry Partch, an iconic American composer who created his own collection of fantastic microtonal instruments (with names like Cloud-Chamber Bowls and the Spoils of War) that will be featured in a Kimmel Center concert by the PRISM Quartet and the Grammy-Award winning Partch ensemble.
Charles Corey, Ph.D., teaches composition and is Director of the Harry Partch Instrumentarium at the University of Washington, Seattle.
Ages ages 10 and up (under 10 must be accompanied by an adult).
This event is free and open to the public. No tickets are required – just show up!
Color Theory Concerts
Co-presented by the Kimmel Center for the Performing Arts and PRISM Quartet, Inc.
6/4/16: PRISM Quartet and So Percussion
6/11/16: PRISM Quartet and Partch
ACKNOWLEDGEMENTS
Major support for Color Theory has been provided by The Pew Center for Arts & Heritage. Additional project support comes from the The MAP Fund, supported by the Doris Duke Charitable Foundation and the Andrew W. Mellon Foundation; the National Endowment for the Arts; The Presser Foundation; New Music USA; and the Alice M. Ditson Fund of Columbia University. PRISM Quartet, Inc. also receives support from the Philadelphia Cultural Fund, the Samuel S. Fels Fund, the Amphion Foundation, New Music USA's Cary New Music Performance Fund, the Aaron Copland Fund for Music, Inc., and individual donors.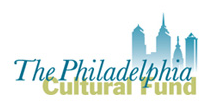 Kimmel Center for the Performing Arts, Merck Arts Education Center
300 S Broad St, Philadelphia, PA 19102
June 08, 2016
3:45 - 5:45 PM
Free