University of Pennsylvania: Two Free PRISM Concerts of World Premieres with Guest Appearance by Marilyn Nonken
Presented by the University of Pennsylvania and PRISM Quartet, Inc. with major support from The Presser Foundation
The University of Pennsylvania is an international center for the study of music composition whose faculty has long been regarded as among the nation's leading voices in new music. From past faculty members George Crumb, Richard Wernick, and George Rochberg to its current lineup of James Primosch, Jay Reise, and Anna Weesner, UPenn has attracted composers representing an extraordinary level of creativity and craftsmanship.
The PRISM Quartet celebrates the University of Pennsylvania's vital contributions to American music with a residency that culminates in two free concerts of brand new works by UPenn faculty and students, alongside performances of previous PRISM commissions from UPenn alumni.
Friday, March 18, 2016 @ 7:30 PM
New Works
World premieres of compositions by UPenn doctoral students Andrew Davis, Marc LeMay, Jacob Walls, Finola Merivale, Kevin Laskey, Kai-Young Chan, and Joshua Hey; and previous PRISM commissions from UPenn alumni Jennifer Higdon ("Bop"), David Ludwig ("Josquin Microludes"), and David Laganella ("Leafless Trees").
Saturday, March 19, 2016 @ 7:30 PM
World Premieres: Faculty Composers
PRISM presents an enticing program of world premieres of new saxophone quartets by UPenn faculty members: Goddard Lieberson and Guggenhiem Fellow James Primosch; Pew and Guggenhiem Fellow Anna Weesner; and Jay Reise, whose work has been supported by the Fromm Foundation and National Endowment for the Arts. The program also includes a new work by UPenn alumna Kyle Bartlett, of counter)induction fame; Ben Hjertmann, winner of the 2014 Barlow Prize; and Jane Lange, winner of the PRISM/Walden School Commissioning Award.
Primosch's new work, scored for sax quartet and piano, will feature guest artist Marilyn Nonken, hailed by The Cleveland Plain Dealer as "a supreme interpreter of new music who blends audacity with sensitivity."
THE COMPOSERS DISCUSS THEIR NEW WORKS
ABOUT THE ARTISTS
Marilyn Nonken (Director of Piano Studies, Associate Professor of Music and Music Education, NYU Steinhardt) commands a repertoire comprising the complete piano music of Schoenberg and Boulez, as well as works by pioneers of the New York School, the New Complexity and musique spectral. Her performances have been presented at such venues as Carnegie Hall, Lincoln Center, Miller Theatre, the Guggenheim Museum, (Le) Poisson Rouge, and Roulette (New York), IRCAM and the Théâtre Bouffe du Nord (Paris), the ABC (Melbourne), Instituto Chileno-Norteamericano (Santiago), the Music Gallery (Toronto), the Phillips Collection, and Menil Collection, and conservatories and universities around the world. Upcoming premieres include works written for her by Marcos Balter, Edmund Campion, Richard Carrick, Victoria Cheah, Brian Erickson, Christopher Trapani, and Nina C. Young. Recent releases include her monograph The Spectral Piano: From Liszt, Scriabin, and Debussy to the Digital Age (Cambridge) and the recordings Voix Voilées: Spectral Music for Piano (Metier), A Distant Music (New World), and Subject (Tzadik). She has recorded additionally for Lovely Music, Albany, Divine Art, Innova, CRI, BMOP Sound, New Focus, Kairos, Mode, and Bridge.
PRISM Quartet: Intriguing programs of great beauty and breadth have distinguished the PRISM Quartet as one of America's foremost chamber ensembles. Two-time winners of the Chamber Music America/ASCAP Award for Adventurous Programming, PRISM has been presented by Carnegie Hall, the Chamber Music Society of Lincoln Center, and as soloists with the Detroit Symphony and Cleveland Orchestra. Champions of new music, PRISM has commissioned over 200 works, many by internationally celebrated Pulitzer Prize-winning composers. PRISM's discography includes fourteen recordings for the Albany, Innova, Koch, Naxos, New Dynamic, and New Focus labels. PRISM may also be heard on the soundtrack of the film Two Plus One and has been featured in the theme music to the weekly PBS news magazine "NOW." PRISM performs exclusively on Selmer saxophones and mouthpieces.
PRISM performing "15 Places At The Same Time" by Steve Lehman
ACKNOWLEDGEMENTS
These programs and commissions of works by James Primosch, Jay Reise, and Anna Weesner have been supported by The Presser Foundation, in celebration of The Foundation's 75th anniversary for special programs highlighting the role of Philadelphia-born or based composers and performers in the development of American concert music of the twentieth and twenty-first centuries. Additional project support comes from the Alice M. Ditson Fund of Columbia University, and Conn-Selmer, Inc. PRISM Quartet, Inc. also receives support from the Philadelphia Cultural Fund, the Samuel S. Fels Fund, the Amphion Foundation, New Music USA's Cary New Music Performance Fund, the Aaron Copland Fund for Music, Inc., and individual donors.
Program Subject to Change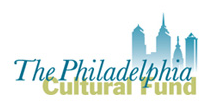 University of Pennsylvania, Rose Recital Hall
3340 Walnut Street (4th Floor), Philadelphia, PA 19104
March 18, 2016
7:30 PM
FREE
Box office contact info:
1-800-838-3006
University of Pennsylvania, Rose Recital Hall
3340 Walnut Street (4th Floor), Philadelphia, PA 19104
March 19, 2016
7:30 PM
FREE